HOME / Table of Contents = Civilizations - Cultures - Areas - Regions - Prehistory
Other Archaeological Sites / The Neolithic of the Levant (500 Page Book Online)

Wadi Feinan (Faynan)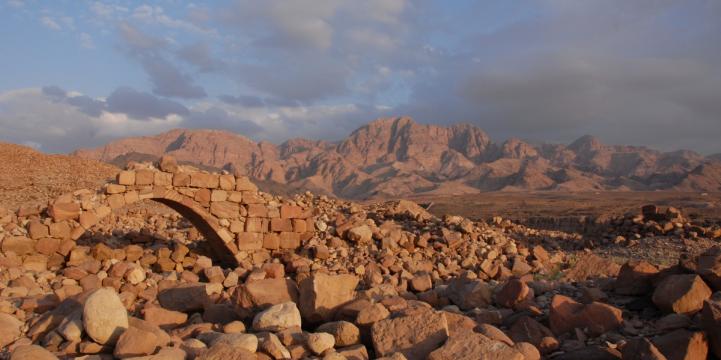 "Archaeology and Desertification: The Wadi Faynan Landscape Survey"
Council for British Research in the Levant Archaeological Monograph
Wadi Feinan lies in an arid landscape but has access to considerable amounts of water by virtue of its proximity to a permanent spring. The wadi is also one of the largest sources of copper in the Levant. Consequently Wadi Feinan represents a region of particular importance for understanding the development of technology, exchange systems, prestige goods and emerging social complexity in the Levant in the 4th and 3rd millennia BC. The aims of the 4th-3rd millennia BC project are therefore to explore regional settlement, interregional interactions and social changes in Wadi Feinan at the dawn of the Early Bronze Age ...
WF16 is located in the spectacular Wadi Faynan area of Southern Jordan. Material remains at the site indicate that settlement occurred during the Pre Pottery Neolithic A (PPNA) period with a suite of radiocarbon dates indicating occupation between 11600 and 10200 BP. Originally defined by Kenyon during excavation at Jericho in the 1950s the PPNA is traditionally seen as the earliest manifestation of an agricultural economy in the world with villages occupied by sedentary groups practicing some form of cultivation. The PPNA brought to an end more than two million years of hunting and gathering and laid the foundations for the first civilisations ...
The evaluation also yielded well-preserved organic remains, human burials and a diverse range of material culture including chipped stone tools, ground stone tools, 'art' objects and beads. As such WF16 offers the potential to significantly enhance our understanding of the PPNA and the origins of the Neolithic ...