HOME / Table of Contents = Civilizations - Cultures - Areas - Regions - Prehistory
Other Archaeological Sites / The Neolithic of the Levant (500 Page Book Online)

Ancient Arrapha (Arraphkha) Kingdom [Modern Kirkuk]

A Hurrian Kingdom subject to Mitanni and later to Assyria ...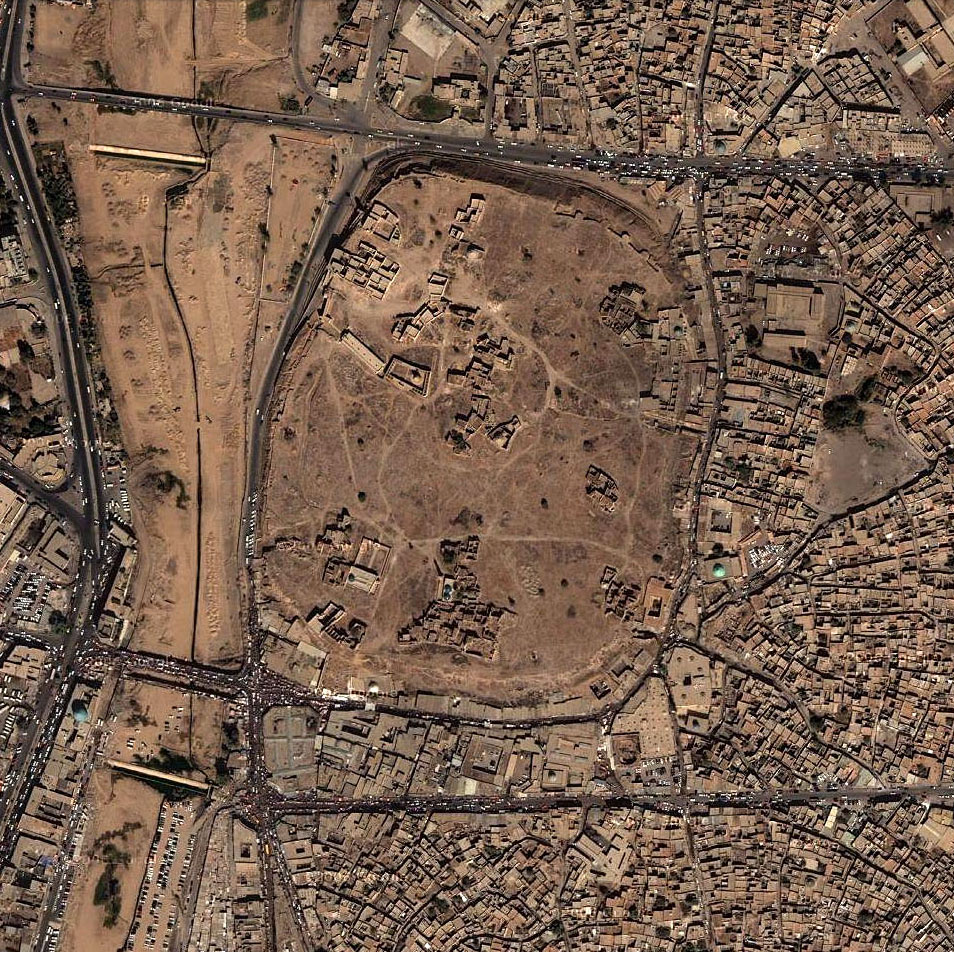 Kirkuk is located in northern Iraq about 250 kilometres north of the capital of Baghdad near the foot of the Zagros Mountains in Kurdistan. The city was built by the Hasa River in an area with archaeological remains over 5000 years old ...
The city was from ancient times a very historically and ethnically mixed center (Hurrians Mitannians Arameans) as it is today with Kurds Arabs Turkmen and Assyrians (Chaldean Christians)
The original city was founded by the Guti who were nomadic tribes from the Zagros Mountains. The city is first mentioned during the Sumero-Akkadian Period of Babylonia in cuneiform script. Arraphkha was the capital of the Gutium Kingdom ...
See: "Much of Kurdistan thus corresponds roughly with the ancient Kingdom of Gutium which is mentioned in cuneiform records [from] about 2400 B.C. and had its capital at Arraphka"
"The Changing Map of Asia: A Political Geography" (Page 103) in Google Books
The city later came to be dominated by the Hurrians before being incorporated into the Old Assyrian Empire from the 20th to 18th centuries BC but by the late 15th century BC was under the domination of the short lived Mittani-Hurrian empire. The Middle Assyrian Empire (1365-1020 BC) overthrew the Hurri-Mitanni in the mid 14th century BC and Arrapha became incorporated into Assyria proper. In the 11th and 10th centuries BC the city rose to prominence, becoming an important city in Assyria until the fall of the Neo-Assyrian Empire (911-605 BC). The city briefly came to be part of the short lived Median Empire before falling to the Achaemenid Empire (546-332 BC) where it was incorporated into the province of Athura (Achaemenid Assyria). Later it became part of the Macedonian Empire (332-312 BC) and succeeding Seleucid Empire (311-150 BC) before falling to the Parthian Empire (150 BC-224 AD) as a part of Athura. The Parthians seemed to only exercise loose control and a number of small Neo-Assyrian kingdoms sprang up in the region between the 2nd century BC and 4th century AD ...
Arrapha has not been excavated yet due to its location beneath modern Kirkuk. The oldest part of the town is clustered around a citadel built on an ancient tell or mound ...