HOME / Table of Contents = Civilizations - Cultures - Areas - Regions - Prehistory
Other Archaeological Sites / The Neolithic of the Levant (500 Page Book Online)

Ancient Banias -- Caesarea Philippi -- Paneas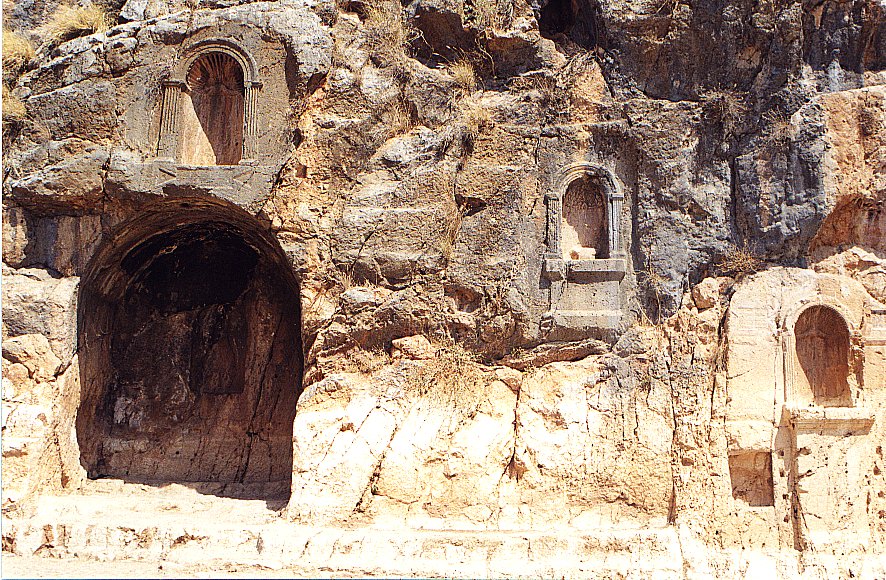 Banias is situated near the northern extremity of the land of Israel. It has an elevation of about 1150 feet above sea level and is situated on a large plateau with constant flowing waters and caves at the foot of Mount Hermon.
The cities first inhabitants were probably the Greek Seleucids who conquered the region in 198 BC. Banias is the later Arabic name for the Hellenistic city of Paneas whose name derives from Pan or the Greek God of Herds and Shepherds. It was chosen by the son of King Herod [Philip] as the capital of his Roman territory and named Caesarea Philippi ...