HOME / Table of Contents = Civilizations - Cultures - Areas - Regions - Prehistory
Other Archaeological Sites / The Neolithic of the Levant (500 Page Book Online)

Ancient Edessa (Urhay) [Modern Urfa]

OsroŽne: ancient kingdom in northwestern Mesopotamia located between the Euphrates and Tigris rivers and lying across the modern frontier of Turkey and Syria. Its capital was Edessa. The name of the kingdom appears to have been ultimately derived from a certain Osroes of Orhai who founded the state about 136 BC. Although Osroes was probably of Iranian origin the rulers after him were Arabs ...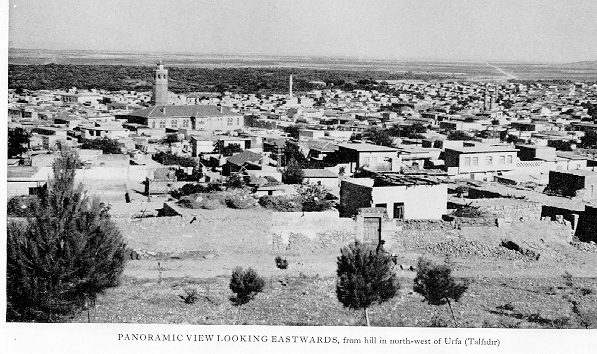 The city of Urfa is one of the most ancient settlement centres having suitable conditions for settlement and is located on the historic Silk Road. Urfa came under the sovereignty of the Persians, Greeks, Romans and Byzantines as a result of their invasions of Anatolia and Mesopotamia. These groups were influential in the formation of the cultural structure of the city and the environs. In later years Arabs and Turks had also influenced this cultural melting pot ...
Edessa stands on the Silk Road which begins on the Mediterranean coast at one of the Seleucid capitals (Antioch); passes across the Euphrates and through Edessa reaches the Assyrian city of Nisibis. Twenty-five miles to the south stood the ancient city of Harran with its temple dedicated to the moon god Sin where the last King of Babylon (Nabonidus) spent the final days of his reign. To the north of the city is the mountain massif of Anatolia, while to the southeast lies the fertile plain of Harran. Through the city flows the river Daisan. The Greeks called it Scirtos which means the leaping [river] ...