HOME / Table of Contents = Civilizations - Cultures - Areas - Regions - Prehistory
Other Archaeological Sites / The Neolithic of the Levant (500 Page Book Online)

Ancient Ein Avdat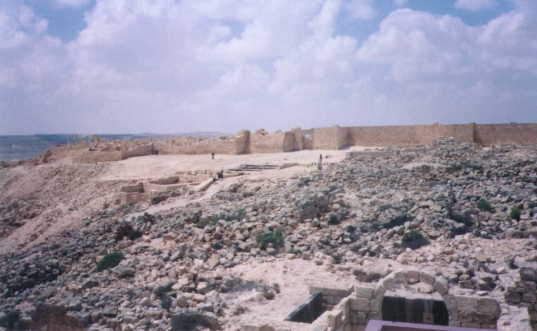 The ruins of Ein Avdat are located on a mountainous limestone ridge overlooking the Negev Desert highlands. As far back as the 4th century BC Nabatean travelers led their caravans through the Negev along the Spice Route. Avdat was established as a road station along the route in the 3rd century BC. It was probably named after the Nabatean king Oboda I ...
The Avdat station was of great importance in Indo-Arabian commerce. Indeed it was positioned at at a place where the ancient roads from Petra and Eilat converge into one and continue to the Mediterranean coast ...