HOME / Table of Contents = Civilizations - Cultures - Areas - Regions - Prehistory
Other Archaeological Sites / The Neolithic of the Levant (500 Page Book Online)

Ancient Emar (Tell MeskÚnÚ)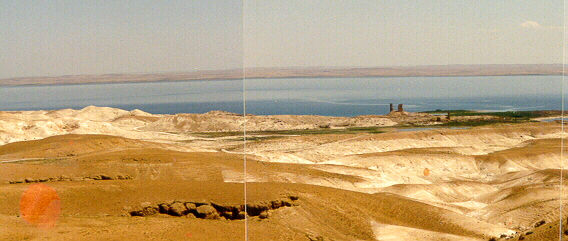 The Syrian town Emar was an important trading centre from very early times at a crucial crossroads on the southern bank of the Middle Euphrates River. The Hittites also refounded Emar as Tell MeskÚnÚ in the Late Bronze Age Period. Here the settlement was moved from its third millennium location by the river to about half a kilometre further west on a higher elevation. The substantial legacy of Tell MeskÚnÚ includes hundreds of cuneiform documents and a wealth of material culture. The texts come from the Hittites (13th Century BC) and reveal a site ruled on one hand by a monarchic dynasty of recent origin but where much of the real power lay with the local elders and traditional clans ...