HOME / Table of Contents = Civilizations - Cultures - Areas - Regions - Prehistory
Other Archaeological Sites / The Neolithic of the Levant (500 Page Book Online)

Updated March 2nd 2019

Biblical Timna (Tel Batash -- Khirbet Tibna) in Israel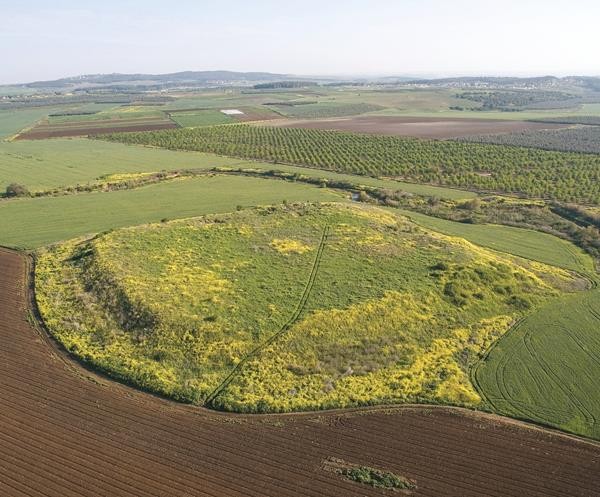 Blurred Lines: The Enigma of Iron Age Timnah By Mahri Leonard-Fleckman
in the Biblical Archaeology Review 45:4 (2019)
Situated close to the Philistine cities of Gath and Ekron, Tel Batash (biblical Timnah) lies in the Shephelah -- a region of soft sloping hills between the highlands to the east and the coastal plain to the west. Historically the Shephelah has acted as a border region between the peoples of the highlands and the peoples of the coast, fostering interaction between different ethnic and cultural groups.
The Jabal Hamrat Fidan Project: Excavations at the Wadi Fidan 40 Cemetery in Jordan (1997)
by Thomas E. Levy -- Russell B. Adams and Rula Shafiq in Levant (1997)
... Already well known is the evidence for Egyptian and 'Midianite' mining activities at Timna (Rothenberg 1988, 1990). To date these remain the best-documented evidence of a Late Bronze Age-Iron Age I occupation in the southern Arabah. However the evidence there is one of limited occupation and exploitation of natural resources by foreigners and not of localised and extensive permanent settlements. Although there is evidence for a lengthy exploitation of the copper resources at Timna during the reign of several pharaohs during the Nineteenth and Twentieth Dynasties, as evidenced by several cartouches of pharaohs from [the time of] Seti I through Rameses IV (circa 1300-1150 BC) (Rothenberg 1972), no extensive occupational evidence has yet been found to support [anything] other than short-lived mining encampments in the region. The exact composition of the population at Timna is also open to debate since three distinctive forms of pottery have been found in sites of the region, including Late Bronze Age-Iron Age wheel-made pottery -- hand-made 'Negev' ware -- and also distinctive hand-made painted 'Midianite' pottery. It seems likely as Bartlett has suggested earlier (1989, 74-75) that the population at Timna was most likely composed of Egyptians, local inhabitants and others -- including prisoners and slaves -- forced to work the mines for the benefit of the Egyptian occupiers.
A new chronological framework for Iron Age copper production in Timna (Israel)
by Erez Ben-Yosef --- BASOR 367 (2012):31-71