HOME / Table of Contents = Civilizations - Cultures - Areas - Regions - Prehistory
Other Archaeological Sites / The Neolithic of the Levant (500 Page Book Online)

Tell Ein Zippori (Sepphoris)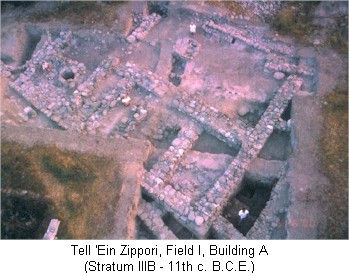 Zippori -- also known as Sepphoris in Greek -- lies in the heart of the Lower Galilee [region] midway between the Mediterranean and the Sea of Galilee. For long periods during antiquity Zippori was the capital of Galilee with a vibrant religious, commercial and social community. When the Greek historian Josephus cast his gaze on Sepphoris he called it the ornament of all Galilee. Five miles northwest of Nazareth -- the hometown of Jesus -- Sepphoris is the traditional birthplace of Mary his mother. Continuously occupied from the Iron Age to the present Sepphoris was briefly the capital of the district of Galilee after Herod Antipas -- a son of Herod the Great -- rebuilt the city on a grand scale. Following the Second Jewish Revolt against Rome (132-135 AD) Sepphoris became the seat of the Sanhedrin -- the central legal and spiritual counsel of the Jewish people ...